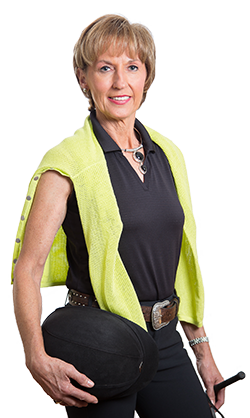 Before you Renovate, Consider the Following...
You say the word "Renovation" and everyone has a story to tell. Out of 10 people I spoke to only 1 said they were happy with both the service and results.
In a service industry you would expect contractors to strive for customer satisfaction, after all, a referral is how we get more business. With the economy over the last five years being as good as it was I think some contractors have lost touch with reality. It's time for consumers to take them to task and not put up with the abuse they dish out.
Mike Holmes said in the National Post November 9, 2019 "A good contractor will do exactly what they say they're going to do."
When the contractor meets with you they can do anything you want and it will take 5 to 6 weeks, subject to weather conditions. In my case, the weather was perfect for the outside painting, with only one day of rain. We were quoted 7 to 8 weeks but the job started the first week of July and ended mid-October.
They take on too many jobs and then work on whichever job the homeowner complains the loudest. They say we will be there and either they don't show up or work till noon at one job and then come to your from 1 to 4.
It's time for the consumer to add a penalty clause that, subject to weather conditions, if the job is not finished within the contract time, the contractor pays a penalty for the time delay.
Notwithstanding the terms of the contract the contractor demanded additional funds, the work was not competed in a timely fashion and not as per the contract.
My situation this summer:
1. The contract stated that the painter would paint all rooms expect for the ceiling. The painter inspected the rooms prior to providing the contractor with his quote. The job started. I returned home to find the built-in, in 2 rooms and 3 foot high wall units were not painted. If I wanted them painted I would have to pay an additional $392.00 each, $784.00.
2. The painter painted the 24 doors and door frames with latex paint, the paint peeled/flaked off because, he painted latex over an oil base. According to Benjamin Moore he should have done a simple test which would show that the doors and frames had an oil base paint on them. I was told by the contractor they would have to sand all the doors and repaint. I would be responsible for additional cost of $2,408.00.
Total additional cost for items 1 and 2 including tax $3,606.96
3. The custom shower was to have been 2 glass panels one on each side of the door. The panels were to be floor to ceiling. I came home to find that this was not done because the tiles for the seat in the shower were extended too far and would not allow room for the glass to go to the floor, the company modified the glass without my consent.
When I told him I want the shower as per the drawing attached to the contract which both of us had signed off on, he said it would be too costly to rectify and would not do so unless I paid for it.
When I objected to paying the extra cost for the three items above he walked off the job taking with him his equipment and bin and refused to return until I agreed in writing to pay for items one and 2 above.
My home was in a total state of disrepair, drywall unfinished, painting incomplete, a partial finished bathroom, etc. The house was not habitable. Considering the state of the property I had no choice but to sign the agreement to pay the additional cost under protest and work resumed the next business day.
In hind sight; I would walk room to room with the painter and contractor and ask the question – What are you not painting for that price.
I would have a penalty clause in the contract that if the work was not completed within the time frame set out, subject to weather delay or things not within their control. A percent would be deducted from the contract cost.
I would remind the contractor that there will come a day when he/she may need a referral and I can assure you the only one he will get from me is an "F" for failing to meet even the minimum standards and fulfill his contractual obligations.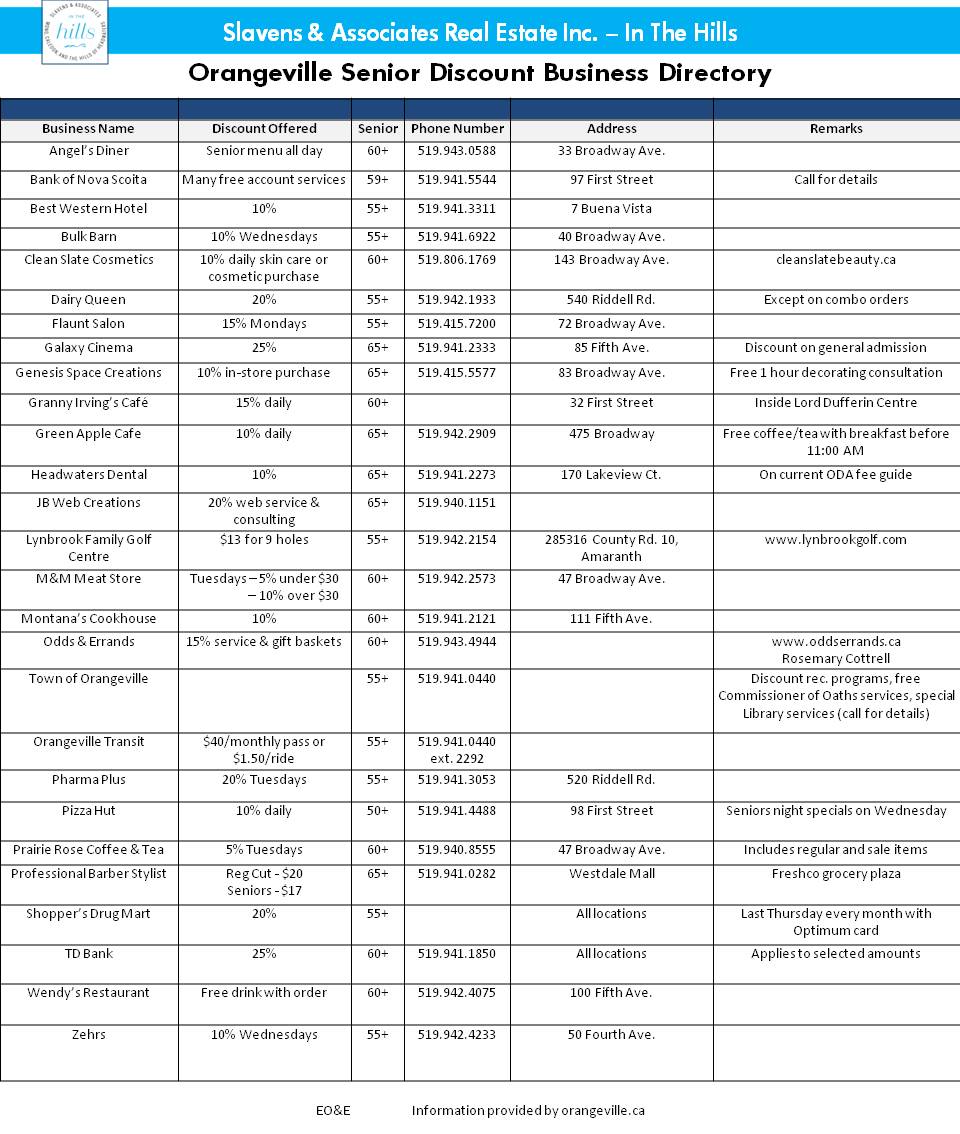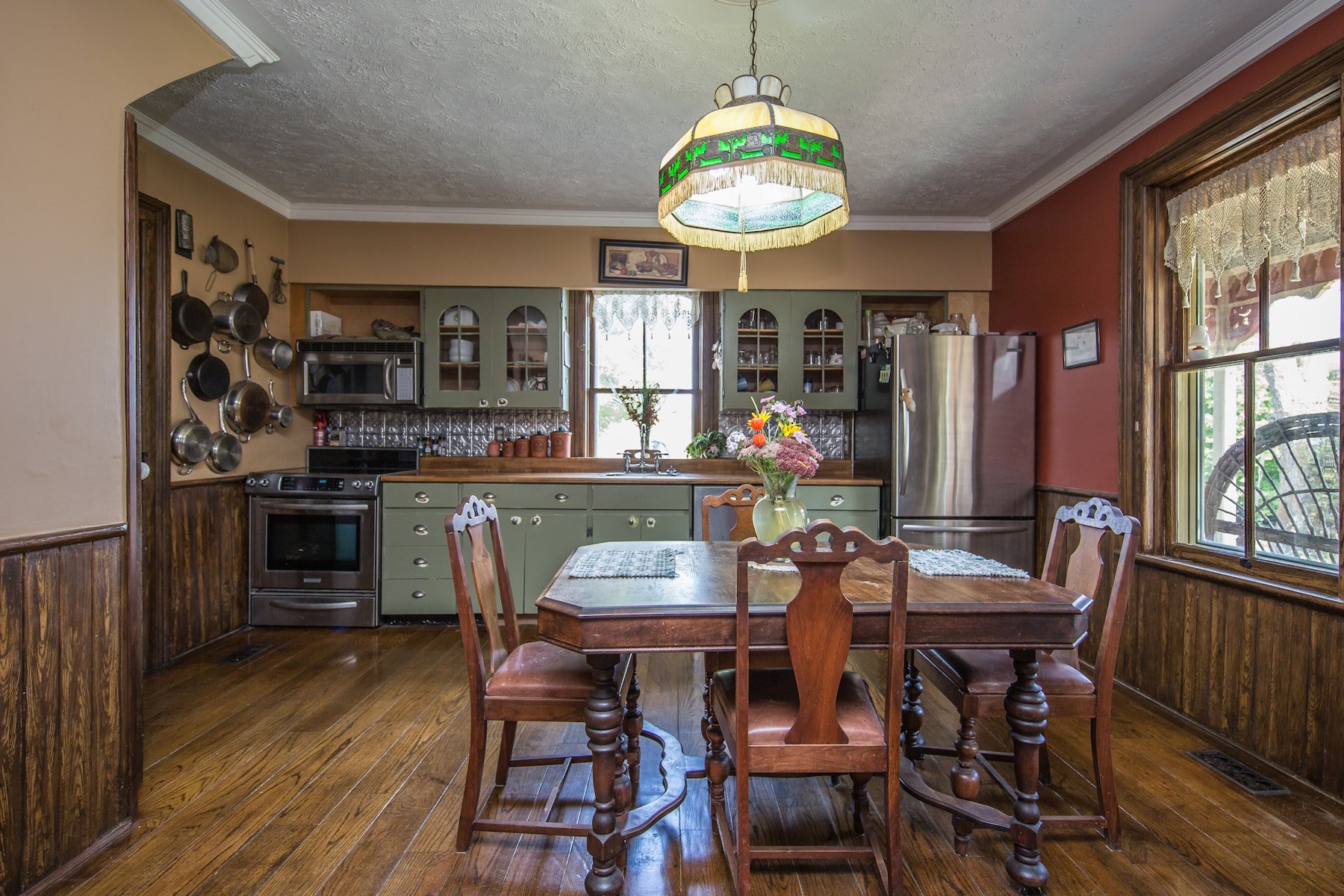 You have heard the saying, "In order to make money, you have to spend money". One of the biggest investments we make is the purchase of a home. When selling we want the maximum return on our investment. In order to achieve this you must evaluate the asset to determine if improvements will increase its value. Call me, I will walk through the house and point out where your money is best spent.
The chart below will be helpful in determining where your dollar is best spent. Don't forget the exterior, a coat of paint, landscaping or simply cutting back bushes and planting flowers can make the difference. First impressions are very powerful and curb appeal can make the difference between a Buyer looking forward to entering your home or deciding it is not for them.
Always think "Re-Sale", even if you are planning on staying in the property for a number of years. Renovations can be an investment, but should be done in neutral tones and classic low-key design.
Home Renovations
Kitchen
Bath
A/C
1 Car garage
2 Car garage
Additions
Siding
Basement
Windows
Decks
Gas fireplace
Pool
% Return on Investment
80%
80%
80%
80%
80%
60% – 75%
50% – 75%
60%
60%
50%
50%
25%
Sources: Canada Mortgage and Housing Corporation, and The Globe and Mail
As you can see, renovations such as kitchens and bathrooms have a great rate of return and I can assure you, they are one of the first things Buyers look at.
I am with you every step of the way.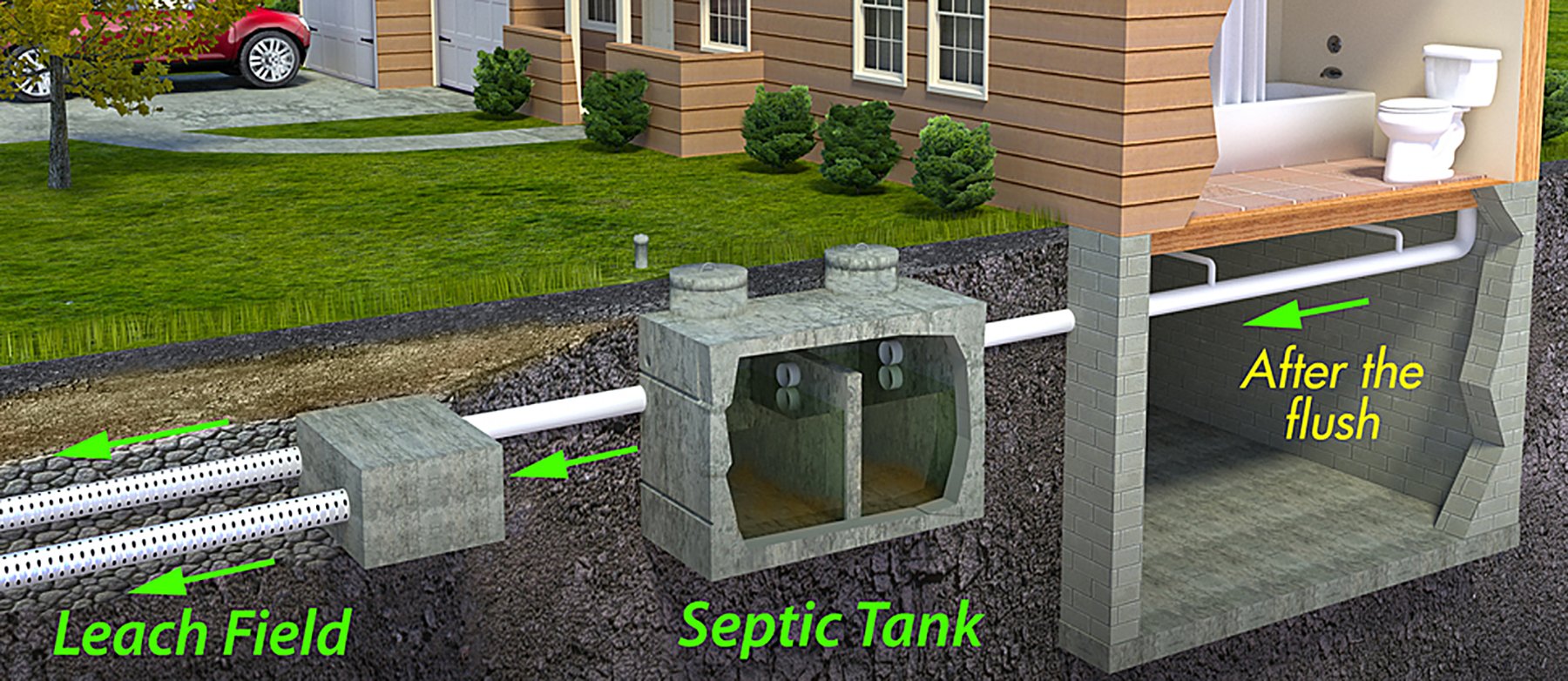 Helpful Tips: Private Sewage System User
With proper care, a septic tank and tile bed should last for years. To maintain follow these tips:
Do not allow eavestroughs to discharge near the septic tank, or surface waters to drain toward the area of the tile bed.
Keep water usage in your home to a minimum. If automatic washers and dishwashers are used, make sure you do a full loads. Excessive use of could flush solids from the tank to the tile bed.
Use non-toxic biodegradable cleaning products and phosphate-free or low-phosphate laundry and dish washing soaps.
The septic tank should be inspected at least once every two years and the tank pumped out when necessary. Failed to pump out a septic tank may result in sludge being carried over to the tile bed which may result in soil clogging and/or failure of the system. By the time you see ponding on your tile bed, your entire system may need to be replaced. In the middle of a drought if the grass over the tile bed is green your system may be close to failure.
Don't park vehicles on the tile bed as the weight may crush the pipes.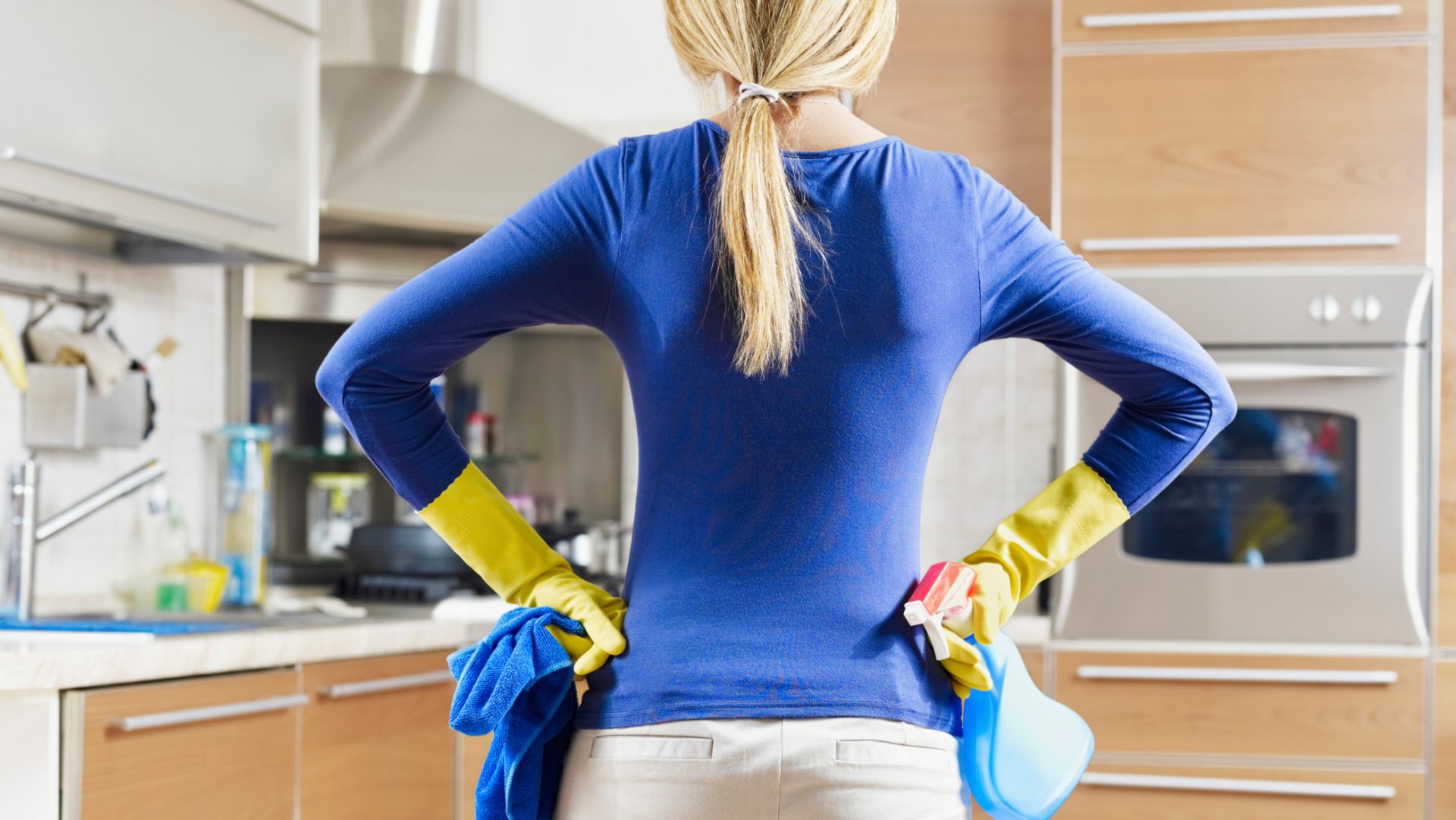 Spring Cleaning Your Kitchen
Cabinets
Fill a 24-ounce spray bottle with a mixture of hot water, 3 tablespoons of castile soap and 20 drops of tea-tree oil, then spray it on a microfiber cloth and wipe the doors.
Empty cabinets and vacuum inside, then wipe down with a mixture of cold water and vinegar. Wipe greasy doors with a solution of one part vinegar to two parts water.
Floor
Sweep or vacuum, then mop. Since wood can warp from being exposed to too much water, mix 1 teaspoon of castile soap into a 24-ounce spray bottle of hot water, then adds 10 drops of lemon or rosemary essential oil. Lightly spritz the floor and wipe it with a microfiber cloth. Start in a corner and back your way out of the room, using arcing, overlapping mop strokes.
Stove Top
Dampen a sponge with warm water and dishwashing liquid, wipe, then thoroughly dry with a cotton cloth.
Oven
Take racks out and soak them in cola (yes, cola! -  It contains phosphoric and citric acids which removes rust, stains and mineral buildup) for up to 15 minutes, then gently rub them with a scouring pad to get all the grease stains off and rinse with warm water.  Your jaw will drop at how clean they get. Mix baking soda and water until you have a paste, use a sponge to spread it all over the walls and door of your oven. (scoop away excess with a spatula). Let it sit for several hours- or, better yet, over night -  then wipe it away with a damp sponge or rag.
Refrigerator
With stainless steel doors, fingerprints are a never-ending battle. Wipe them away with a microfiber cloth, spritzed with a mix of one part vinegar and two parts water. Remove streaks by rubbing on a bit of baby oil with another microfiber cloth and flipping it over to polish.
For the interior, move food to coolers, turn off the appliance and take out shelves and bins. Fill a bathtub with 6 to 8 inches of water; add a small box of baking soda. Soak the shelves and bins for about 15 minutes; rinse and dry. Dissolve 2 tablespoons of baking soda in 1 quart of warm water. Apply to a microfiber cloth and wipe the interior.  
Now it's time to move on to your garden(s).
Compliments of Martha Stewart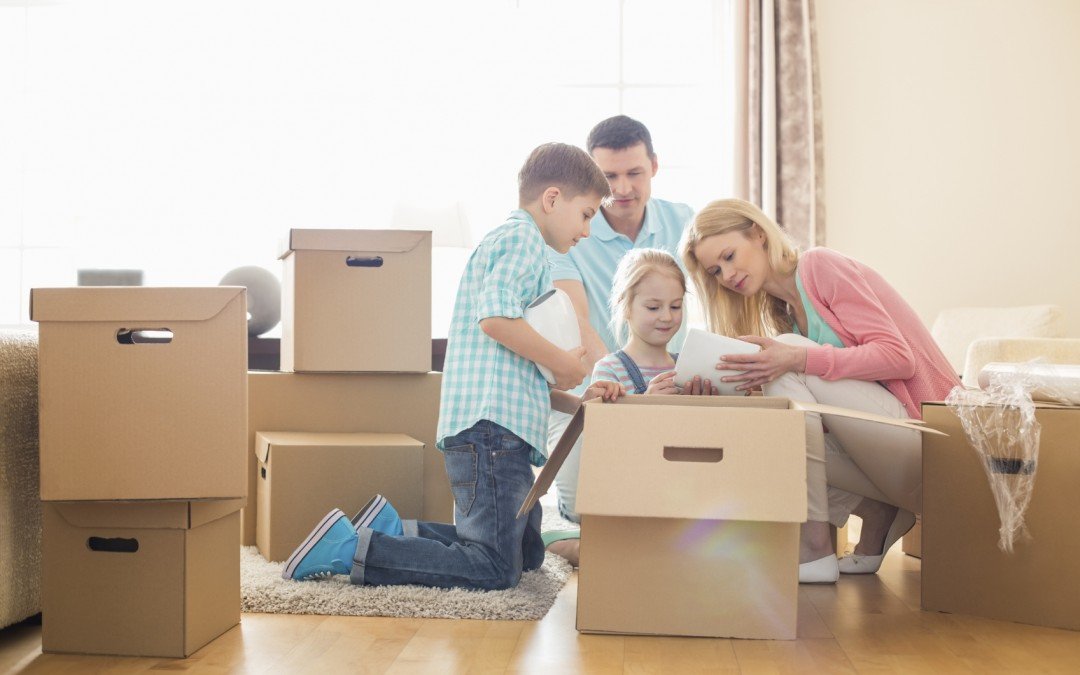 Moving With Children
Moving with young children can be both unsettling and exciting. If you approach the move by including the children in the process it will help ease the anxiety they may feel about losing touch with friends, fitting in at a new school, making new friends, etc.
When looking for a home with your Agent, or on the internet, let your children participate by reviewing the virtual tours of the homes of interest. Discuss with them the pros and cons. Tell them why you prefer one over another. Ask for their feedback. Consider the time spend as educational. Your children will be buying their own home one day.
Have your children get involved in packing. Discuss with them the advantages of giving away toys or clothes they no longer need or use to underprivileged children. Drive them to the donation center. Allow them to hand in donations. Giving is a great feeling.
Include your children in decorating decisions for their bedroom.
Drive the children around the neighbourhood and point out their favourite restaurants and stores. This will help them feel at home.
Introduce yourself and your children to the new neighbours. Invite the neighbours' children over to get acquainted as soon as possible.
Call me with any questions regarding to your move.
I am with you every step of the way.